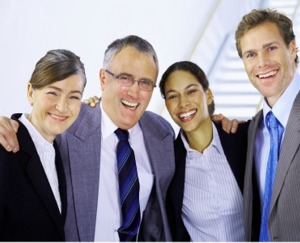 Workshops
Kivler Communications is dedicated to educating, inspiring, and training workers for new and unique skill sets needed in the workplace of the 21st century. The twenty five hundred training programs, workshops, and seminars that Kivler Communications has provided over the years focus on very contemporary issues often not found in formal classrooms or textbooks. These customized learning forums include topics such as, Grammar for Grownups, Managing Multiple Priorities, Writing for Results, Handling Difficult People, Superior Customer Service, Balancing Home & Career, Successful Supervision, Communicating Effectively with Others, and Managing Conflict.
Kivler Communications has provided seminars and trainings to corporations, government agencies, colleges and universities, non-profits and everyone in between, and specializes in imparting the "gift of knowledge." To begin, a needs assessment is completed to determine if training is the intervention needed. If it is, interviews with several managers and employees are conducted to help in the customized program development.
Kivler Communications - Getting Extraordinary Results with...
Unique interactive, energizing, and engaging style

An innate ability to create a comfort level quickly with groups and individuals

Exceptional skills to help people think about themselves and look at others in a new way

A safe, supportive environment where people discuss the "undiscussable"

The knowledge people need to make work easier, less stressful, and more fun

Answers to issues that interrupt work relationships, work flow, and personal productivity

Needs assessments including surveys and focus groups to determine the real problem to address

Pre- and post-assessment reports to ensure effective presentations

Information that can immediately make a difference in participants' productivity and success on the job

360 Feedback to help management and executives find their blind spots

Top 10 Requested Topics
WOW Them - Customer Service at Its Best

Communication Skills 101

Writing for Results

Presentations Plus+

Embracing Professional and Personal Change

Successful Supervision

The Magic of Working Together

Leading Without a Title

Managing Multiple Priorities

Grammar for Grownups


Choose From Our Extensive List of Topics for All Areas of Your Organization
Self-Development Training

Today, learning is a life-long process with the "road to success" always under construction. With this premise in mind, why not invest in your most valuable resource - you! Bring in one of our many self-development topics to your organization's employees and watch them grow with confidence.

Your Professional Presence

Attune Your Listening Skills

Dealing Effectively with Others

Powerful Communication Skills

Managing Conflict/Control Anger

How to Handle Difficult People

Gender Talk in the Workplace

Managerial Training

Most organizations look within to promote their best employees to management positions. What they neglect to do is "retool" their best employees to become their best managers. Set up your new managers to succeed by choosing one or a series of the following sessions.

Make the Most of Your Meetings

Effective Performance Appraisals

Strategies for Teaching Adults

Support Staff Training

One of the most valuable levels in any organization is its support staff. Why not enhance their skill sets while showing them how much you appreciate their efforts by having Kivler Communications deliver one of its many sought after support staff requests.

Prioritizing for Effectiveness

Achieving Customer Satisfaction

Working for Multiple Bosses

The Secretary who Makes a Difference

Telephoning with Confidence