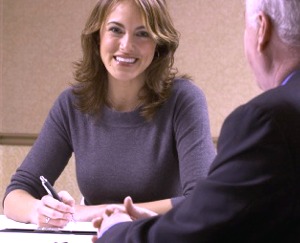 What Can Coaching Do for You?
Coaching is about conversations. Allowing the client to choose the topic, the coach then listens, observes, focuses, and questions. The role of the coach is to guide by questioning the client's answers, more than answering questions. This does not mean that teaching isn't involved in coaching. However, when the client takes responsibility and ownership of the process, the learning deepens, their performance improves, and their quality of life is enhanced.
Coaching is an experience based on collection of data, namely, 360 Feedback, personality profiles, and development needs. The coach debriefs the assessments and assists the coachee in creating goals towards his/her leadership development. The coach then holds the coachee accountable in meeting those goals. Further, the coach's role is to help the coachee stretch out of his/her comfort zone by asking the hard questions, discussing the undiscussables and providing valuable constructive feedback.
Mentoring, on the other hand, is learning and being guided by an advisor - someone who has been where you want to be. A mentor speaks from experience and the wisdom gained from his/her experiences. Often we advise that if you are in a mentoring relationship, it is important to remember as a mentee to "bring something to the relationship." Mentoring is more of a give and take relationship, whereas coaching is a relationship that is heavy on the "taking" side.
Kivler Communications - Getting Extraordinary Results with...
An innate ability to create a comfort level quickly with groups and individuals

A safe, supportive environment where people discuss the "undiscussable"

The knowledge people need to make work easier, less stressful, and more fun

Answers to issues that interrupt work relationships, work flow, and personal productivity

Needs assessments including surveys and focus groups to determine the real problem to address

Pre- and post-assessment reports

360 Feedback to help management and executives find their blind spots

Information that can immediately make a difference in participants' productivity and success on the job

The Coaching Process
Coaching is about conversations. Allowing the client to choose the topic, the coach then listens, observes, focuses, and questions. The session usually starts with the question, "What is the most important topic we need to talk about today?" This opening question allows the client to focus the conversation, while the coach listens, contributes observations and questions. This interaction creates clarity and moves the client into action. Coaching accelerates the client's progress by providing greater focus and awareness of choice. Coaching concentrates on where the client is today and what she is willing to do to get to where she wants to be tomorrow.
Coach's Responsibilities:
Discover, clarify, and align with what the client wants to achieve.

Encourage client self-discovery.

Elicit client-generated solutions and strategies.

Hold the client as responsible and accountable.
Preparation for Coaching:
Before the coaching begins, the client fills out a Client Prep Form and faxes it to the coach. This gives the client an opportunity to think about the call before actually making it. It also gives the coach a "head's up" on what the client call should focus on. Following the face-to-face or call, the client faxes back the Call Evaluation Form to sum up what progress was made and what action steps need to be taken.

Getting the Most From Your Coach
Tip #1 - Use your coach as a resource, not as an answer.

Your coach has lived a lot, seen a lot, and coached others who are facing similar challenges. Your coach has been trained to listen, inspire, educate, manage, and guide. Your coach has been trained to initiate conversations, share ideas, make requests, clarify your thinking, and support your decisions. Your coach does not have the answers, but you do. Your coach will help you discover them for yourself. So let her.


Tip #2 - Keep and be on time for your coaching sessions.

It is not an exaggeration to say that you will probably reach your goals faster if you make your coaching sessions a priority. Do not cancel or reschedule. Do be on time. To be on time for an in-person or phone appointment is to be there (rested, present, and ready to work) at the prearranged time. Coaching is a gift to yourself.


Tip #3 - Come to the coaching call prepared with an agenda.

It's your goal and vision. It's your life. It's your problem. It's your opportunity. So, get what you want out of each session; don't wait for the coach to initiate. Come to each session with a list of questions, a concern, and an opportunity. You may want advice about a problem that you are ready to solve. Use the Client Prep Form. Now let the coach help.


Tip #4 - Relentlessly get your needs met.

Needs? Like air, water, shelter, love? Yes, but there are other which, when not met, keep you from expressing your values, reaching your goals and living your vision. Ask your coach to help you discover what's critical to get what you need in life. Getting your needs met is not optional.


Tip #5 - Inspire the coach, in good times and bad.

A coach needs to be inspired by you, your actions and what is happening in your life. It's easy when things are going well, but how do you inspire the coach (and yourself) when you've hit a snag? You can do this by being human, fully communicating about your feelings, by listening to the coaching, and getting back in the saddle when you're ready. A coach needs to be inspired, not impressed.


Tip #6 - Get yourself heard.

Being fully listened to is an integral aspect of coaching. The more you are fully heard, the more you can accomplish. So, make sure your coach is hearing all of what you are saying, even if you can't articulate it fully. All you really want in life is to be fully heard.


Tip #7 - Under-promise, don't over-promise.

Sometimes you may find yourself promising yourself and your coach too much. Experience has shown that most clients do better promising less and accomplishing more. Playing catch up with too many promises to too many people robs you of energy. Under- promise, produce more; enjoy the surplus.


Tip#8 - Tell others about being coached.

"Having a coach" should not be a secret. You may find it empowering to share what you are learning and accomplishing with your coach. Remember, you are the lucky one to have a coach to work with. "You alone must do it, but you don't have to do it alone."


Tip #9 - Keep yourself well between sessions.

Coaching can require energy-- emotionally, intellectually, and physically. Given this, I want you to take extraordinary care of yourself while being coached. Only you know what this looks like, but I suggest you go much farther than you ever have before. Develop ten daily habits that keep you well. There is no point to wealth without your health.


Tip #10 - Enjoy the call.

We have work to do together, but that doesn't always mean intense effort. After a number of sessions, you may find that we laugh a lot during the call—at life, how you've grown, how things happen. Coaching calls aren't frivolous, but they are enjoyable, for both of us. You deserve to enjoy your life now!