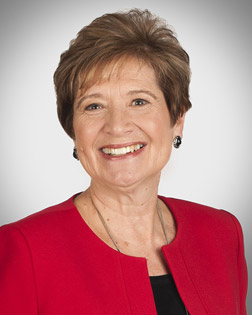 Carol A. Kivler, president of Kivler Communications, is a speaker, international executive coach, motivator, training consultant, and author. Her company provides customized corporate training and development, organizational development, and executive coaching to a wide range of corporations, organizations, government agencies, and school systems. Carol delivers programs known for their intriguing learning environment, interactive exercises, and appealing materials. She has conducted more than 2,500 programs and coached over 600 international executives.
Credentials

CSP (Certified Professional Speaker) designation by the National Speakers Association

CMT AchieveGlobal, Train the Trainer Master Certification

Vitality Alliance, Path of Dialogue, Single Point Lessons Certification

Clark Wilson, 360 Degree Feedback Certification

Fordham University, M.S., Human Resource Education

The College of New Jersey, B.A., Business Education

Member, American Society for Training and Development

Member, National Speakers Association

National Speakers Association Mid-Atlantic Chapter, Past President

Member, Office Advisory Commission, Mercer County Community College

Contributing Author, Fantastic Customer Service Inside and Out (2003)

Guest blogger on numerous coaching sites

Numerous articles for business websites about coaching and mentoring

Author, Blessings: My Journal of Gratitude, Three Gem Publishing, 2003

Author, Will I Ever Be the Same Again? Transforming the Face of ECT (Shock Therapy), Three Gem Publishing, 2010

Author, The ABCs of Recovery from Mental Illness, Three Gem Publishing, 2012

Author, Mental Health Recovery Boosters, Three Gem Publishing, 2013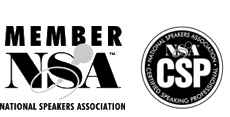 "What a dynamic presentation! We're a group of 'been there, done that' women and the consensus is that this was one of the most worthwhile seminars we've ever attended. Each of us took away points that will help us build successful relationships with the problem people we encounter every day."
- Greater Somerset Hills Business and Professional Women